Bastard Bunny Strikes Back American Style IPA – 6%
"Recently I have been doing some gardening leave so to speak. And it's given me the chance to reflect on things. To prioritise what is important in life. And focus on how I'm gonna strike back. Back in the day, that would involve breaking a few heads. And of course that's just what I'm gonna do now. With this 6% ABV big bad bunnyfucker IPA. It don't mess around, people. The Bastard is back" Bastard Bunny
This American style IPA is our flagship beer. It uses truckloads of American hops for a fruity finish. "Bunny" started life as a seasonal special but is now part of our year-round core range.

Selina Saison – 5.4%
"Excuse me. Did you just call me 'Slightly tart with a fruity twist?'  You wot? You mean the beer? OK then. And yeah, the beer is da boom.
Compliments me Anouk Jimmy Choos and cuts right through the Menthols. One more for the road then." Selina Bunny
A Belgian farmhouse ale given a refreshing, slightly tart and fruity twist with Nelson Sauvin hops from New Zealand.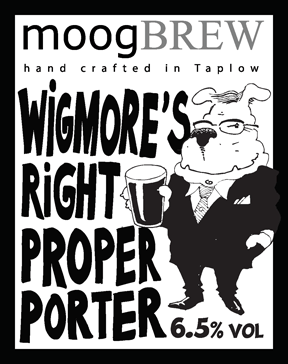 Wigmore's Right Proper Porter – 6.5%
"Things should be as things should. Proper. I represents a time when life was simple and no one need lock their doors. Suits are Savile Row, cuffs are linked, and I can see your chin wobble in my perfectly polished brogues. And I likes my Porter proper. Well turned out with a sense of occasion. And with a smile that says he loves me." Wigmore

A robust porter using a complex blend of malts that bring chocolate, coffee and liquorice notes. Similar but bolder than our regular Porter, this one is designed with long autumnal evenings in mind.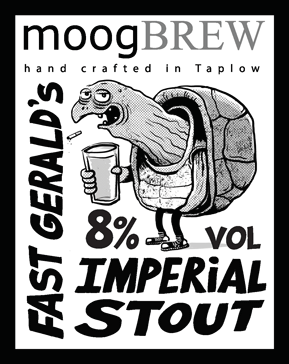 Fast Gerald's Imperial Stout – 8.0%
"I live life in the fast lane. Fast and furious. Like a search engine ordering a double espresso. That fast. So after a hard day of going fast its good to relax. Kick back and chill in my racing red leather upholstered inner sanctum. And take time out with my rather luxurious limited edition Imperial Stout. Very flavoursome. Yes, that tastes good. Time for another." Fast Gerald
A luscious stout ale for those winter evenings when you just want to hide in your shell. Full bodied, dark and complex with roasted barley prominent. This is one to curl up in front of the fire with.